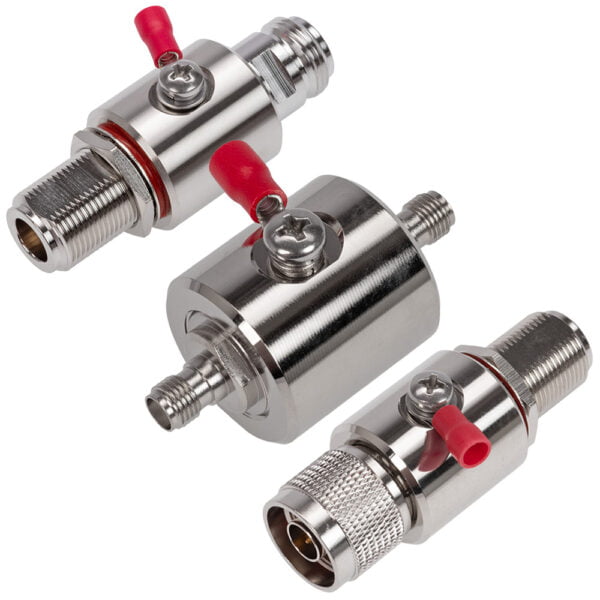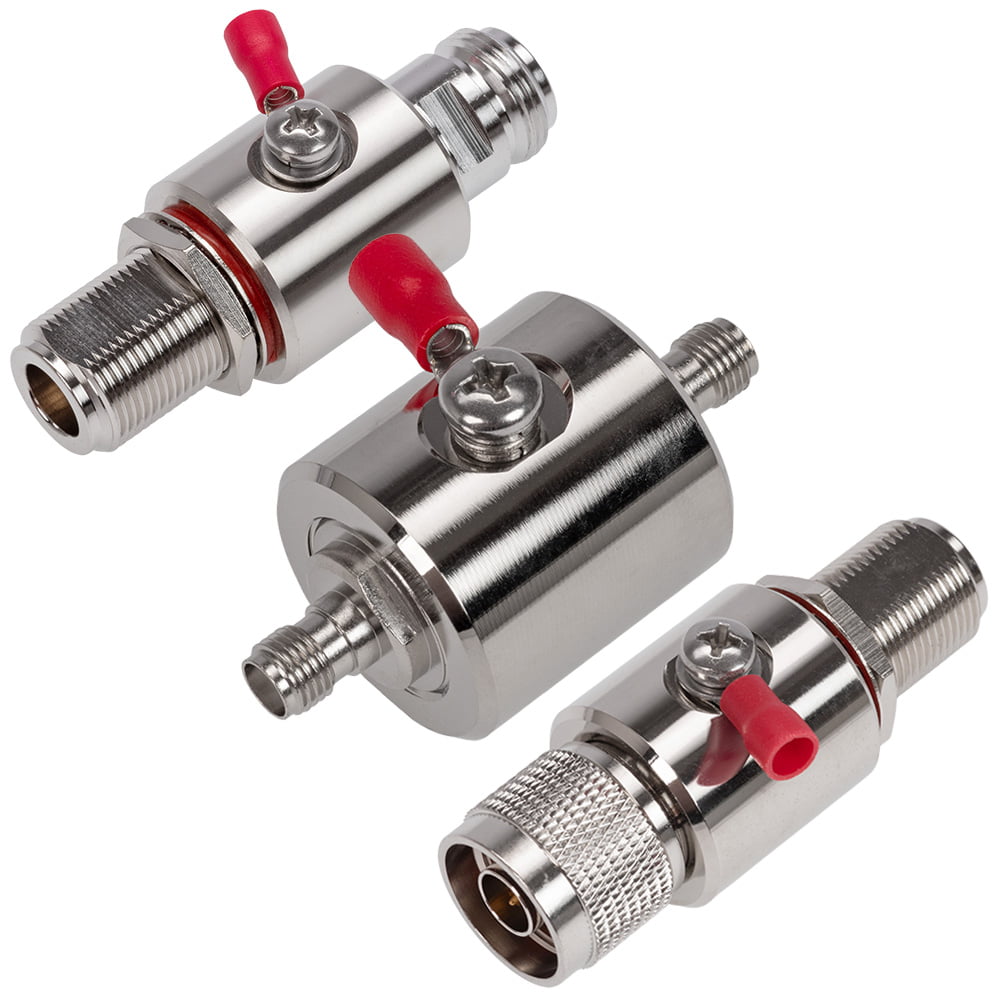 Blackhawk Coaxial Surge Protectors
Blackhawk Lightning Arrestors provide reliable protection against dangerous surges on coaxial lines and form one of the main components of a Lightning Protection System (LPS).
Description
The implementation of a Lightning Protection System (LPS) is recommended in not only protecting the warranty of equipment but the warranty of any sensitive electrical equipment located in the building. Failure to implement reasonable lightning protection measures may also void insurance policies held by the building owner.
Blackhawks range of RF Surge Protectors provide affordable and reliable protection against dangerous electromagnetic pulses caused by nearby lightning strikes. N Female to Male and SMA Female to Female surge protectors are the most common type of surge protection as they conveniently are placed inline either on the roof between the external antenna and coaxial feeder cable, or inside between the feeder and patch cable. With an N Female Bulkhead interface, the surge protector can also be mounted through a plate. The SMA Female interfaces allow the surge protector to be placed inline between the coaxial cable from the outdoor antenna and the patch cable used to connect to the repeater or 4G modem.
Surge protection is recommended for all roof mounted antenna installations where the risk of a lightning surge is high and the cost associated with equipment damage outweighs the cost to implement a lightning protection system. Consult AS/NZS 1768:2007 risk management process, or talk to a Powertec Project Engineer.
Suitable for 4G frequencies from DC to 3 GHz
N Female Bulkhead to N Male & SMA Female to Female interfaces
Gas discharge tube design
Ring terminal suitable for 6 mm earth cable
Requires connection to ground per AS/ASCIF S009.