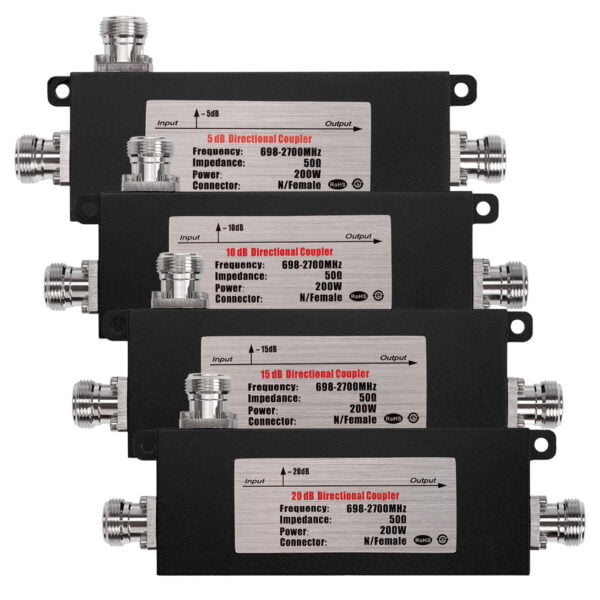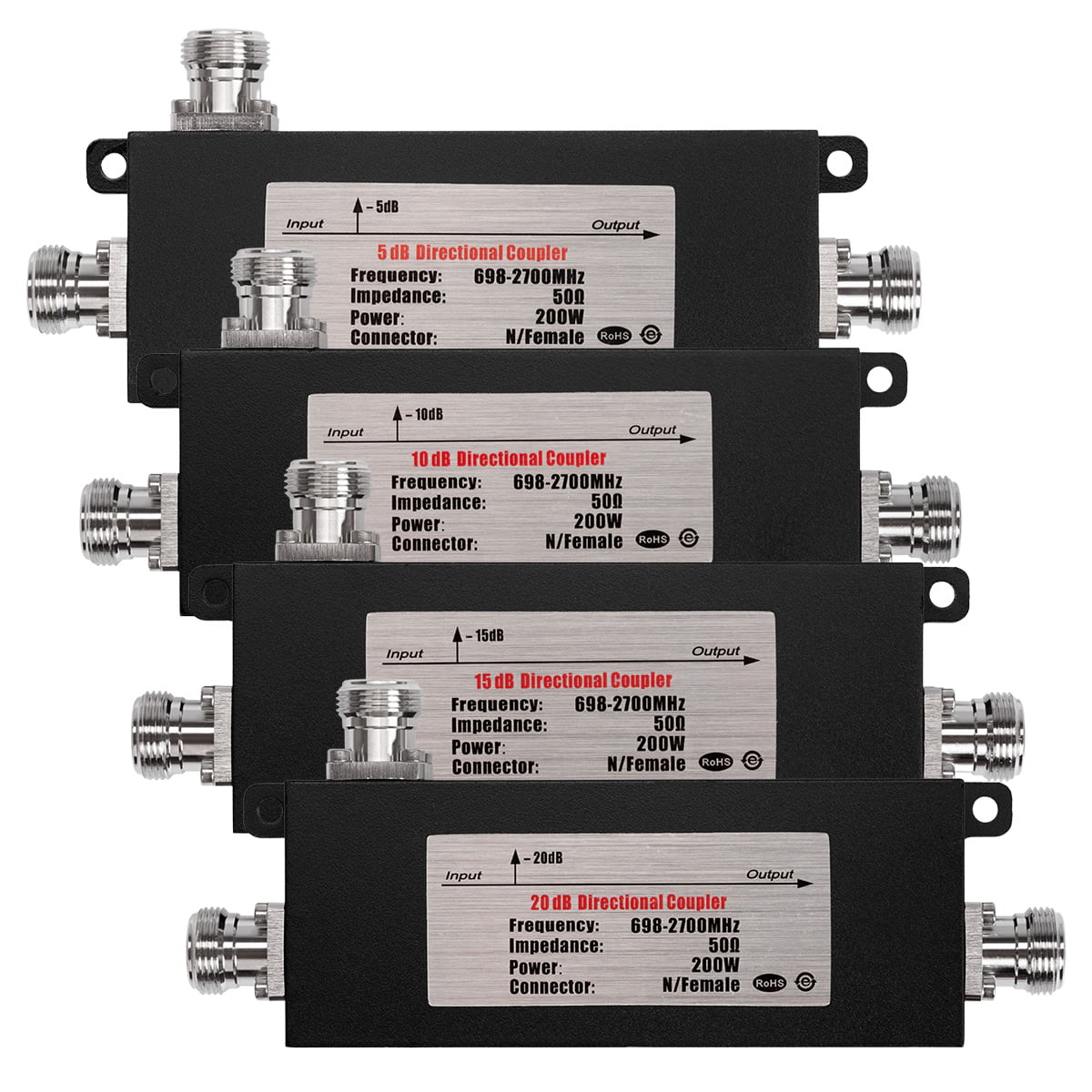 Blackhawk Directional Couplers 698 to 2700 MHz 5|10|15|20 dB
Blackhawk Directional Couplers are most commonly used to connect multiple indoor antennas to a repeater system.
Description
Directional Couplers are used to develop complex RF transmission systems where unbalanced signal power levels are required, or to counteract and balance an unbalanced system.
They send more signal to one output, tapping off a desired amount of signal to the antenna or cable connected to the Coupled port. They are also an effective way to send more signal to the antenna installed in a larger room and less signal to an antenna installed in a smaller room.
FEATURES
Select your required coupling value (5, 6, 10, 15, 20 dB)
Covers 4G frequencies from 700 to 2700 MHz
IP65 Ingress Protection rating for installations in harsh environments
Low PIM N Female connectors suitable for affordable residential and commercial installations.