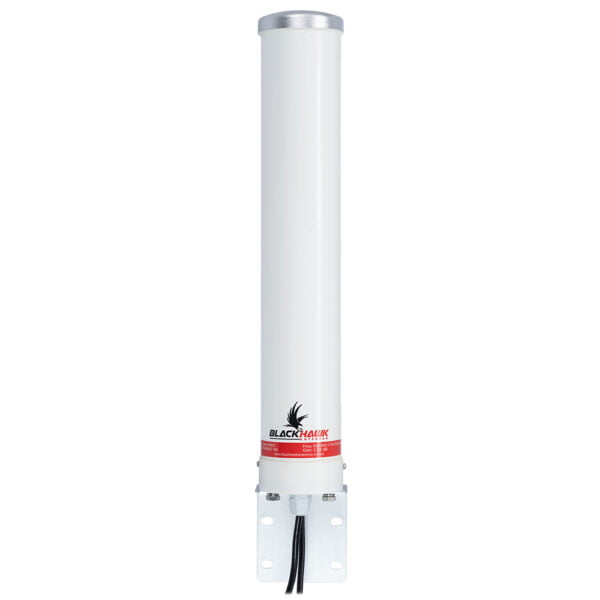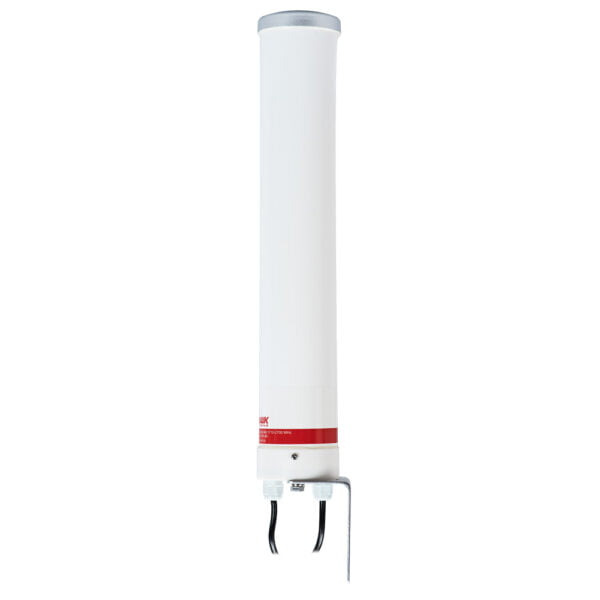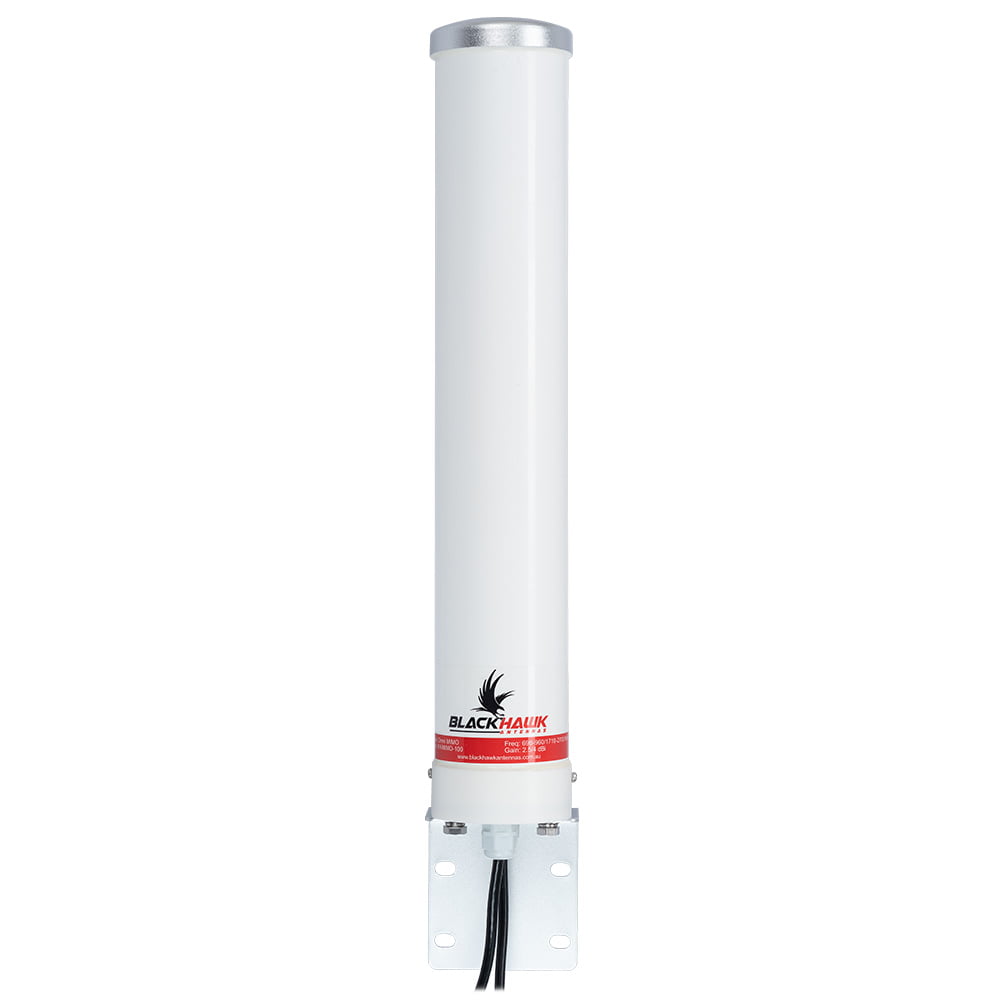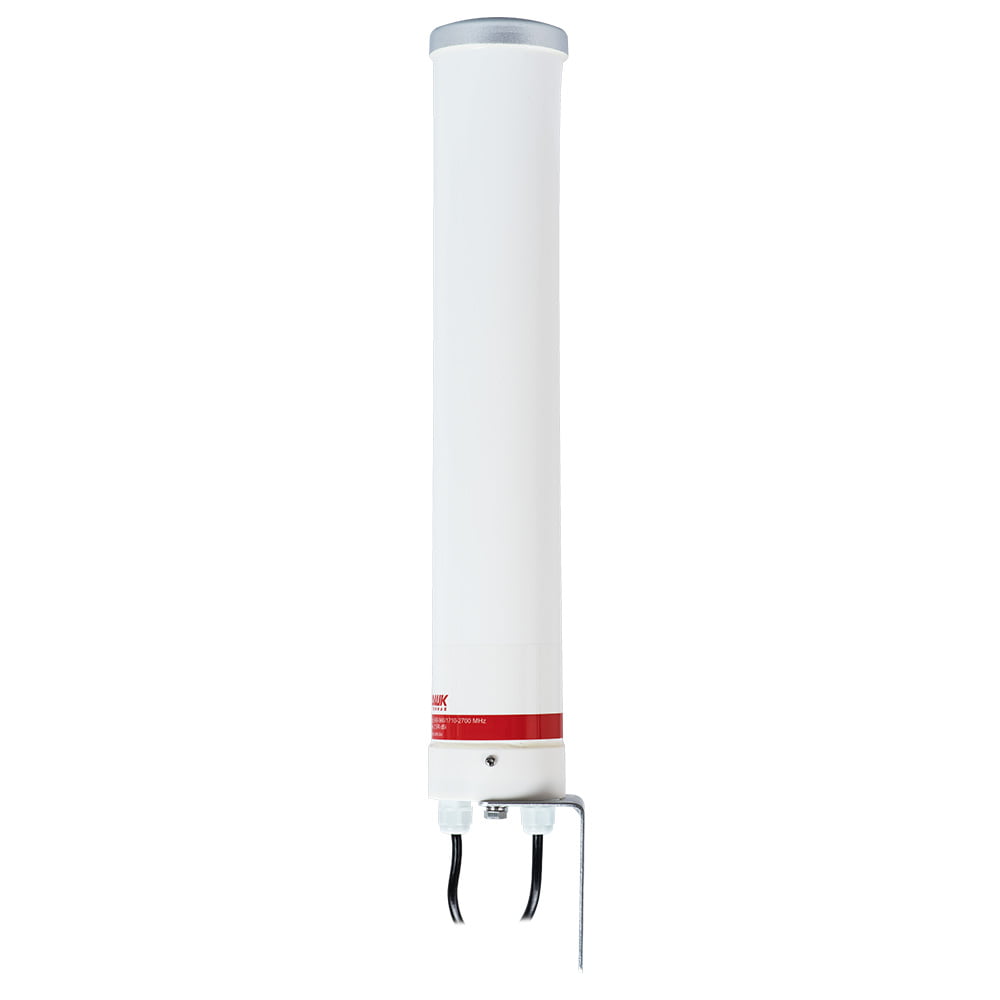 Blackhawk MIMO Omni Antenna 700 – 2700 MHz 2.5/4 dBi
The Blackhawk MIMO Omni Antenna is a compact 4G LTE antenna designed to receive signal from any direction.
Description
The antenna incorporates two separate antenna elements to provide a nominal MIMO 4G connection (V-V Pol), providing up to twice the data speeds of a single omni antenna.
This antenna is popular in applications where the available space limits the use of two separate antennas, such as those where only one mounting position is provided.
It's also a great all-in-one solution where the entire antenna solution is provided with a single item.
The antenna has two 5 metre cables pre-fitted with SMA Male connectors to support convenient connectivity into a 4G modem.
FEATURES
2.5 dBi gain across lower bands 698 to 960 MHz
4 dBi gain across upper bands 1695 to 2700 MHz
Ruggedized construction for extreme conditions
UV-stable PVC construction
Stainless steel mounting clamp included
Includes two 5 m RG58 cables pre-fitted with SMA male connectors
Ideal for high speed 4G LTE applications.