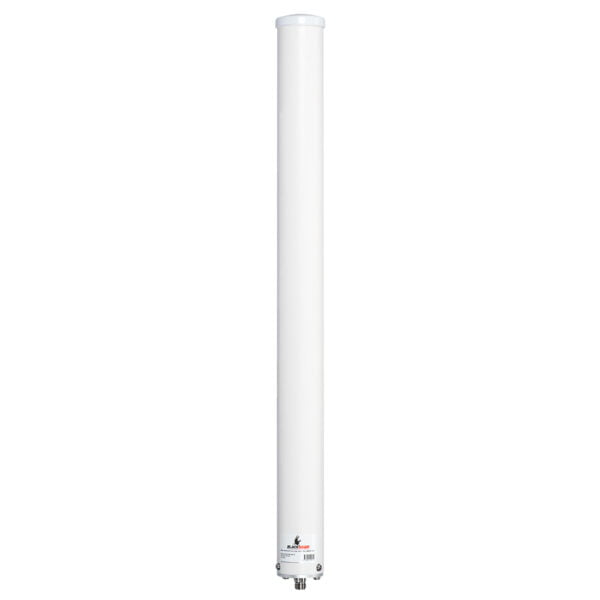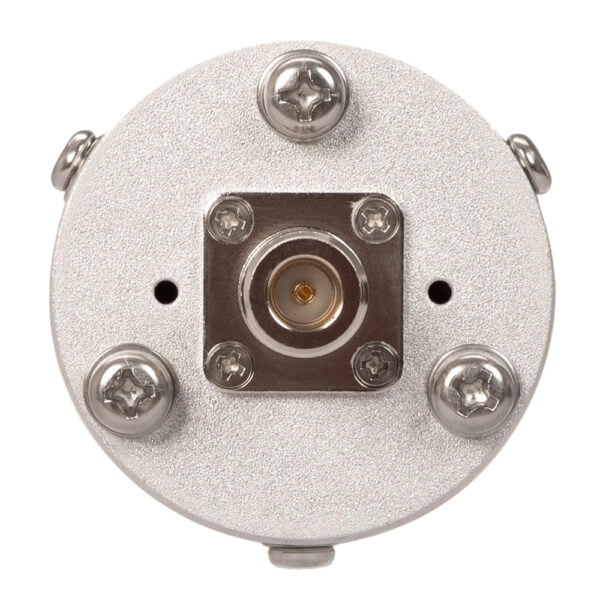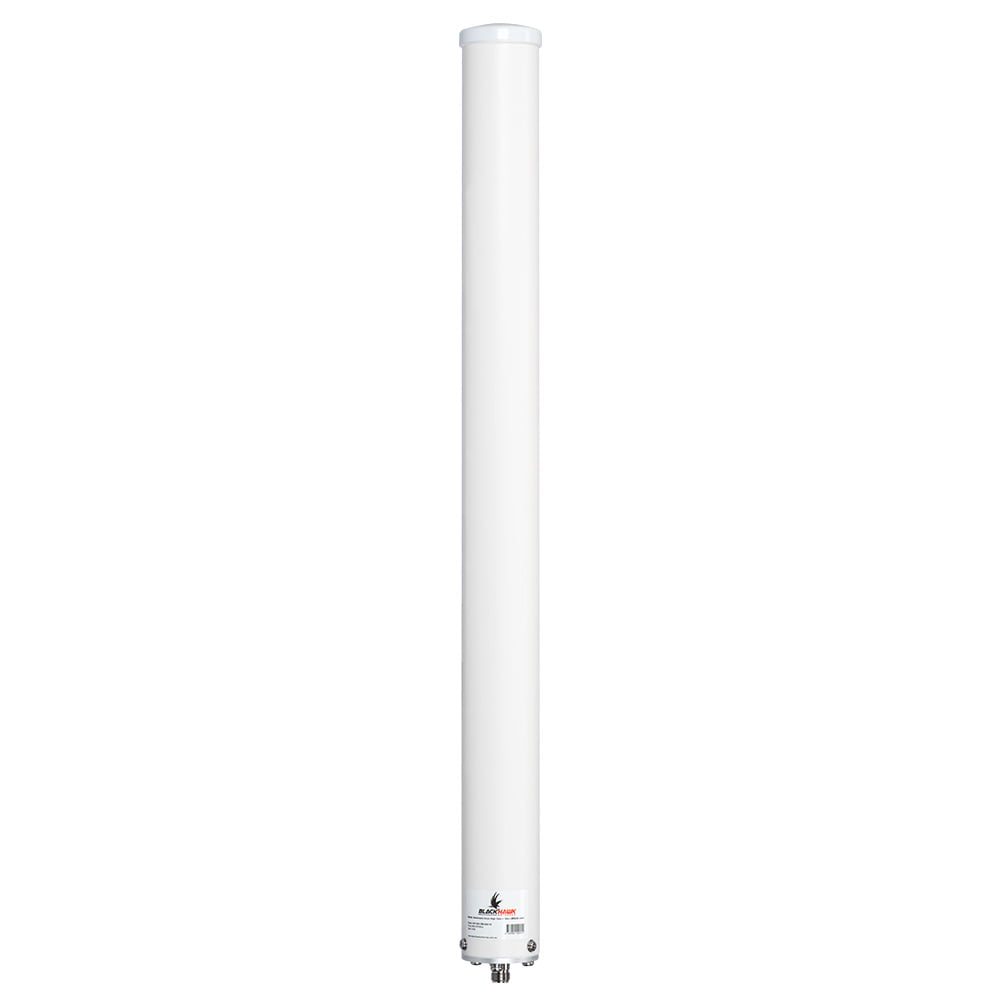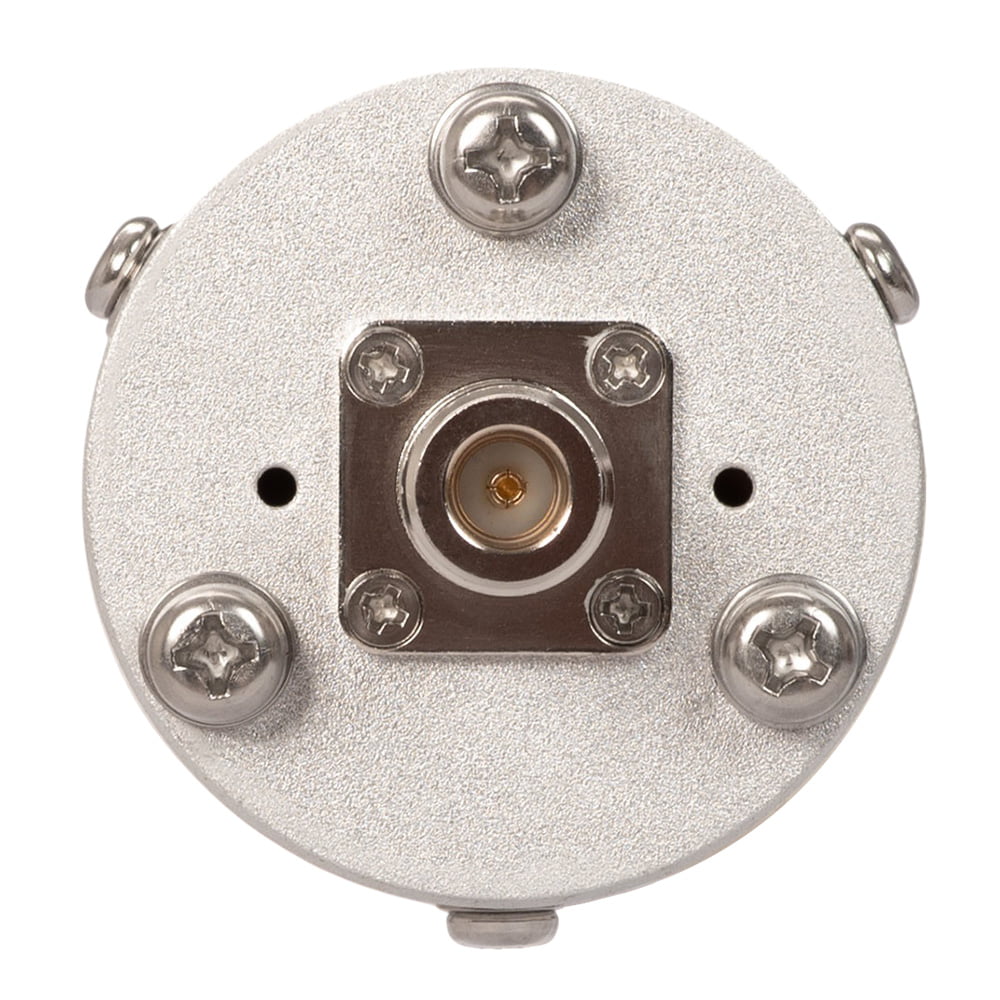 Blackhawk Omni High Gain Antenna 698-2700 6dBi
Operating on all 3G and 4G frequencies in Australia and abroad, this high grade antenna can be used in a range of residential, commercial, and industrial mobile broadband applications on any mobile network.
Description
Blackhawk's 4G omnidirectional antennas provide high gain across the full cellular band 700 to 2700 MHz regardless of mounting direction, allowing quick and easy installation with no technical know-how required. This is the ideal omni-directional external antenna for CEL-FI repeater systems.
Omni antennas are also great for moving plant and machinery. The antenna's 6 dBi gain is considered a sweet-spot for maximum performance out to the horizon while still maintaining a wide enough vertical beam to tolerate tilting and pitching as equipment moves over rough ground, or deployed on uneven ground.
FEATURES:
5 dBi gain across lower bands 698 to 960 MHz
6 dBi gain across upper bands 1695 to 2700 MHz
Ruggedized construction for Australian conditions
UV-stable PVC construction
Stainless steel L-bracket included
Integrated N Female connector
10 m PT-240 low loss cable
ELECTRICAL SPECIFICATIONS
| | |
| --- | --- |
| Frequency Range | 698-960 MHz / 1710-2700 MHz |
| Input Impedance | 50 Ω |
| Peak Gain | 6 / 6 dBi |
| VSWR | ≤2.5:1 / ≤2.5:1 |
| Polarisation | Vertical linear |
| Horizontal Beamwidth | 360° (omnidirectional) |
| Vertical Beamwidth | 60° |
| Maximum Input Power | 100 W |
Input Connector
N Female
Cable (optional)
6m PT240 LSHF SMA Male

10m PT240 LSHF SMA Male

Lightning Protection
DC Ground
Radiator Material
Collinear copper elements
Radome Material
UV stable PVC
Mounting
Stainless Steel, pole mount Ø30-50 mm
Dimensions
Ø63 × 680 mm
Weight
1.9 kg
Packing Dimensions
700 × 100 × 100 mm
Rated Wind Velocity
210 km/h
Operating Temperature
-40 to +65°C