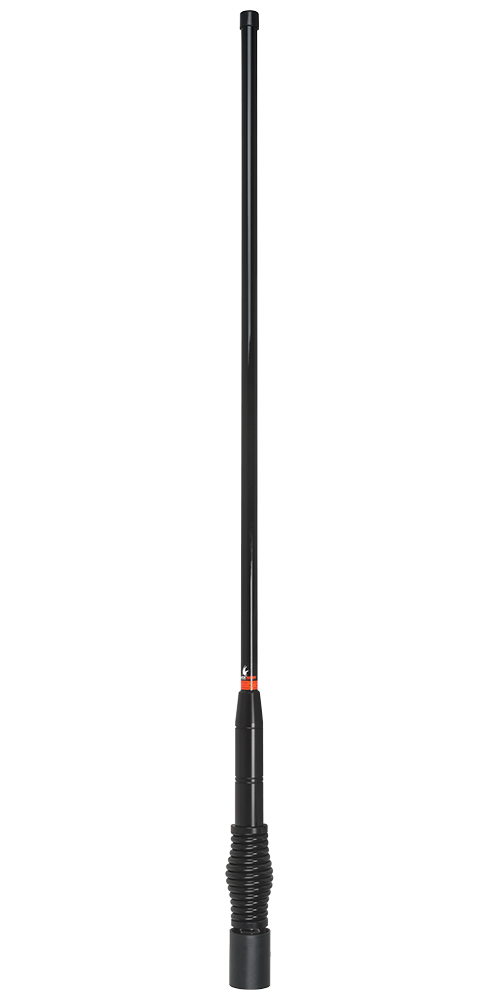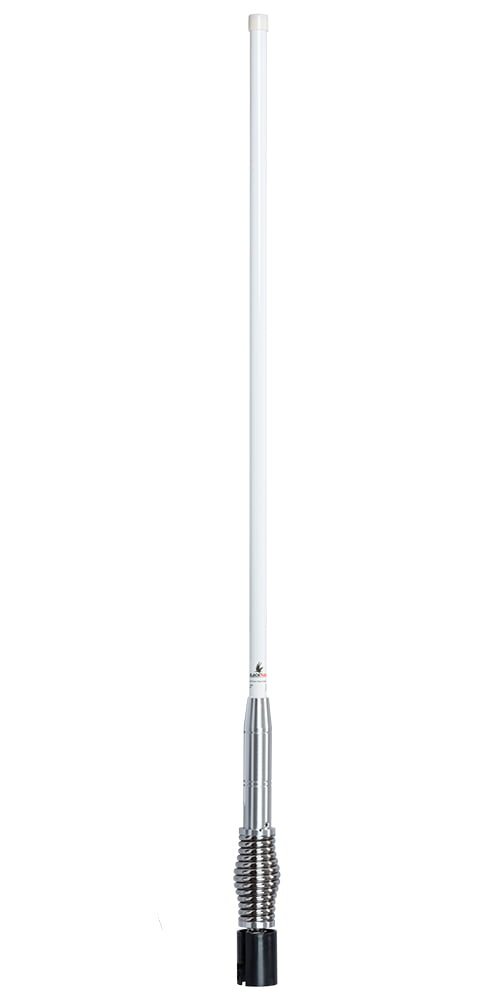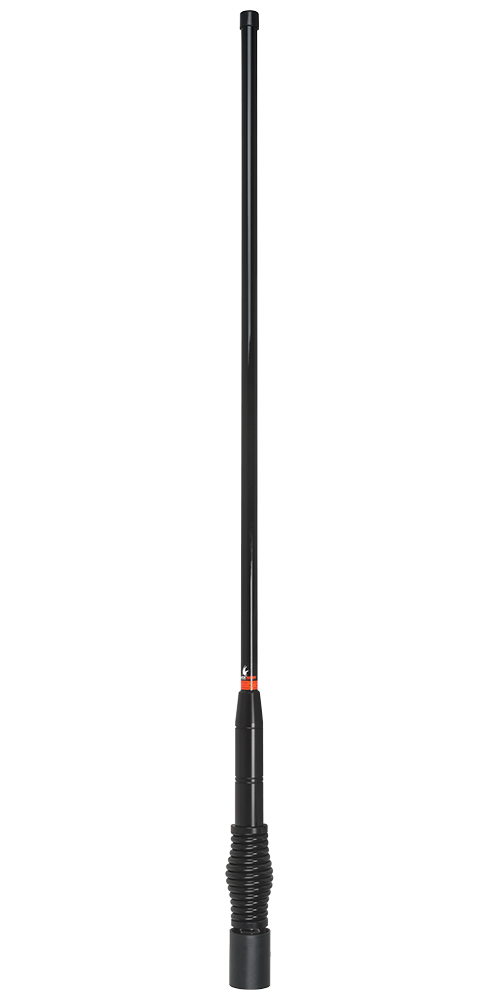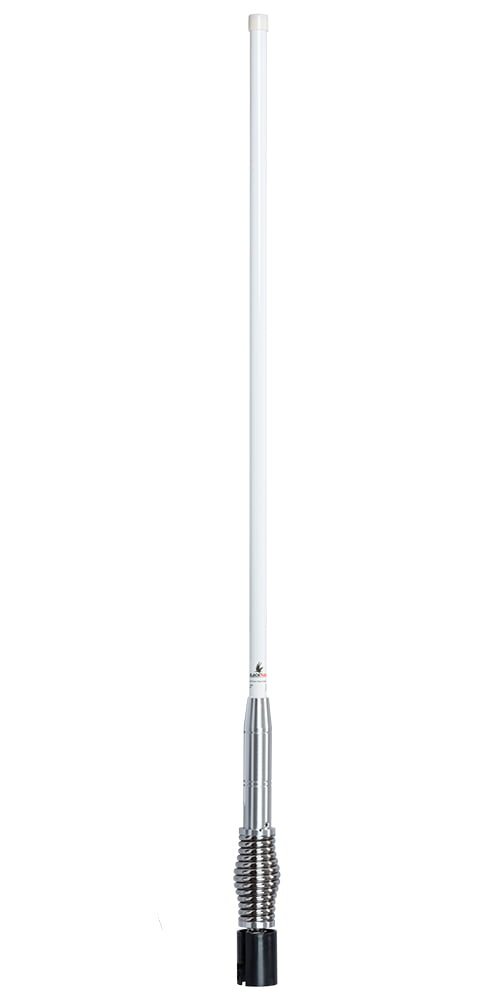 Blackhawk Trucker Edge Omni Antenna 698-2200 MHz 6dBi
The Powertec Trucker Edge Antenna is designed to provide optimal gain across 3G and 4G bands used when travelling throughout Australia & abroad.
Description
This powerful bullbar antenna provides the optimum 6 dBi gain, providing best performance in both flat remote areas and when travelling amongst hills and tall trees.
As a bullbar mounted antenna the Trucker Edge sports an extra-heavy-duty stainless-steel bell-spring for rough corrugations and a strong tapered fibreglass radome that provides consistent radiative performance in all directions. The antenna has a 4.5 metre PTL-240 Ultra-Flex cable which is an industry-standard for high vibration mining machinery and industrial plant and provides the lowest per-metre loss of all similar sized coaxial cables.
The antenna has been optimised for the cellular Low Band (700 to 960 MHz) which is used by all network operators as the primary band for voice & data services. With the coming 3G switch-off, Trucker Edge is built ready for 5G (NR850).
This antenna has been developed by the Powertec team as the ideal companion for CEL-FI GO. The antenna is supplied pre-terminated and pre-tuned, simply unpack and go.
FEATURES
Optimum 6 dBi gain for flat and hilly areas
Extra heavy-duty stainless steel spring
High-vibration PTL-240 Ultra-Flex cabling
4.5 metres of cable with an industry-standard SMA Male connector.
Available in white* or black.
*Some manufacturers are no longer producing white bullbar antennas because they can be interpreted as road lines by newer vehicles with camera lane detection. Although we have not yet been able to verify it ourselves, we urge you to keep this in mind if there is a chance this could affect you.