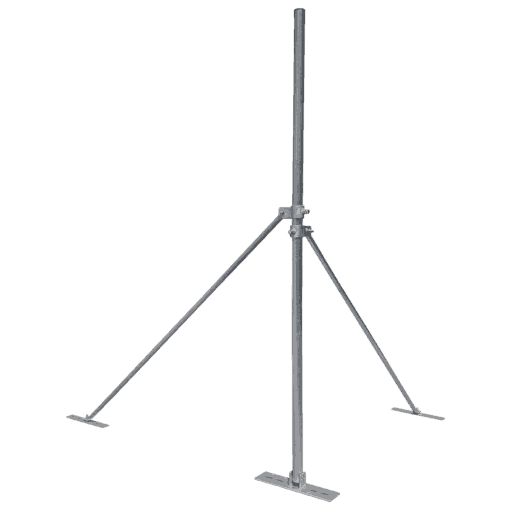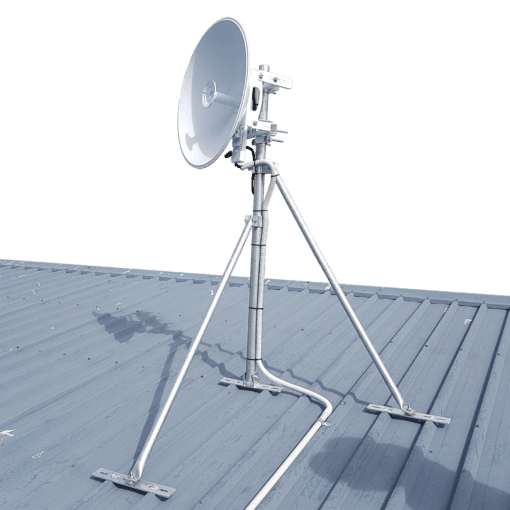 Blackhwawk Collared Roof Masts 48mm Dia.
Blackhawk's range of roof masts are ultra heavy duty and built tough for the Australian environment.Built o help our valued network of Australia-wide installers, we've introduced a range of heavy duty roof masts to complement the standard types that you're using on your jobs.
Description
Additional information
Where to buy
Description
FEATURES
Designed for microwave and PTP transmission
Fully engineered for minimal az/el deflection
Galvanised 48mm OR 76 mm (OD) pole, 2 m height
Collared design with three 5 mm thick foot plates
Screw down – Sliding collar with set-screw attachment OR High tensile 12 mm U-bolts included
50mm collared roof masts come into play when you need to install high gain or heavy antennas, where the standard 25mm roof masts won't support the load. Many wireless equipment vendors also require their radios to be attached to masts a minimum 35mm in diameter to ensure engineering wind load calculations are valid.
76mm collared roof masts come into play when you need to install point to point or microwave transmission antennas, where uptime is essential no matter the weather. Simply put, you can't install a 3ft dish on a standard roof mast and expect the link to stay inline over the course of time. If your clients demand the best, demand a Blackhawk mast.
Sub-6 GHz microwave transmission requires strict tolerances with respect to deflection and rotation, and the large dish size associated with the lower frequency operation can add significant wind load. 48 mm roof masts are essential for reliable operation of point to point / multi-point wireless transmission in any weather condition. For 6 to 80 GHz microwave transmission we recommend the 75 mm roof mast.
The collared design incorporates a sliding collar allowing stay bars to be attached to the centre mast without invalidating the engineering certification by drilling new holes to vary the stay bar pitch angle. This design is safe, fast, and heavy duty, and is available in a range of different heights. The footplate has a hinged design allowing pitch compensation for standard corrugated iron and tin roofs
Additional information
| | |
| --- | --- |
| Weight | 0.2 kg |
| Dimensions | 50 × 12 × 22 cm |