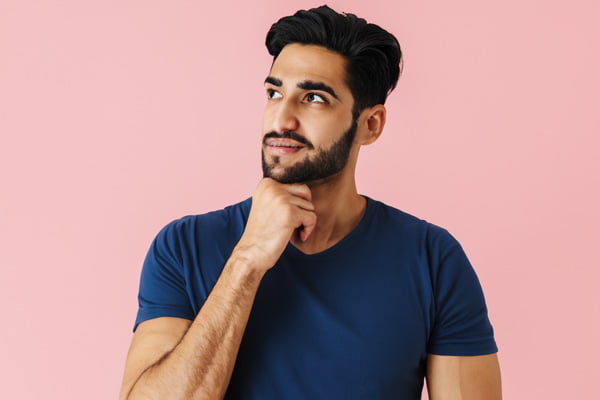 Choosing Antennas for CEL-FI GO
The CEL-FI GO Mobile Signal Boosters require a minimum of two antennas to operate; one for receiving the singal from the carrier and one for distrubuting the boosted signal internally.
A Cel-Fi GO can operate with multiple internal (donor) antennas however this is usually considered a bespoke solution and is best to get in contact with a qualified installer or a Powertec consultant to verify.
Internal Antenna Options
Internal or 'donor' antennas go inside the building and distribute the signal amplified by the Cel-Fi GO repeater. The majority of our internal antennas are wideband meaning they encompass all currently available bands in Australia (3G, 4G, 4GX & 5G).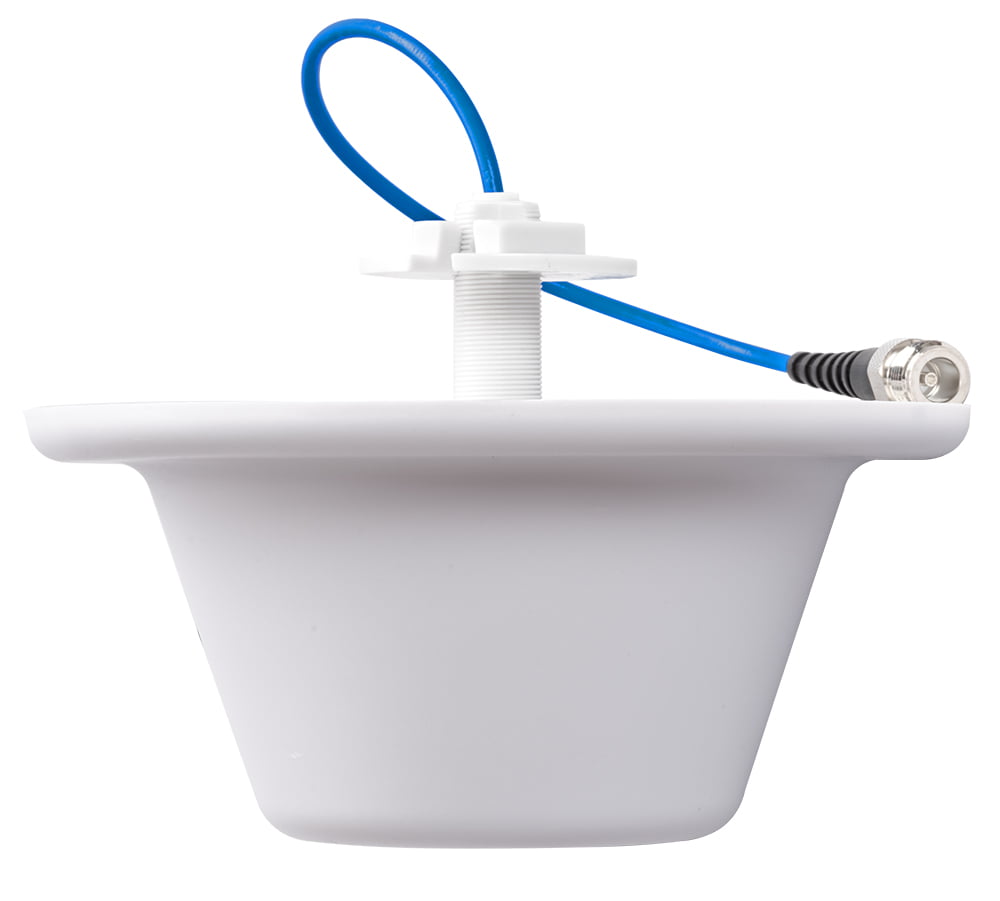 Ceiling Dome Antenna
698-4000MHz (2/ 5dBi)
This ceiling dome antenna pushes signal out in a 360° beam-width making it ideal for offices and home environments where ceiling mounting is desirable.
Read More »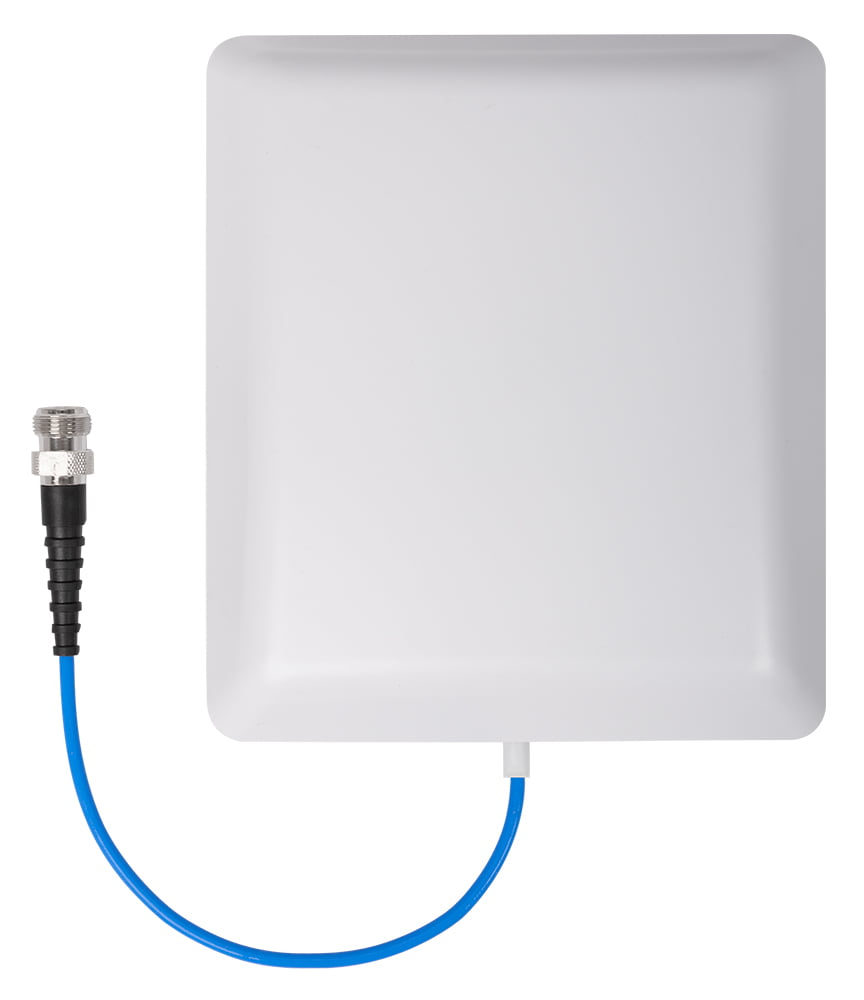 Wall Mount Panel Antenna
698-4000MHz (5/ 7dBi)
Able to be wall-mounted, this antenna is directional – meaning its signal is dispersed primarily within a 90° beam-width in the direction the panel faces. It's ease of installation and non-obtrusive appearance makes it ideal for pushing through long spaces or lightly walled areas (ie. home environment, sheds, dongas)
Read More »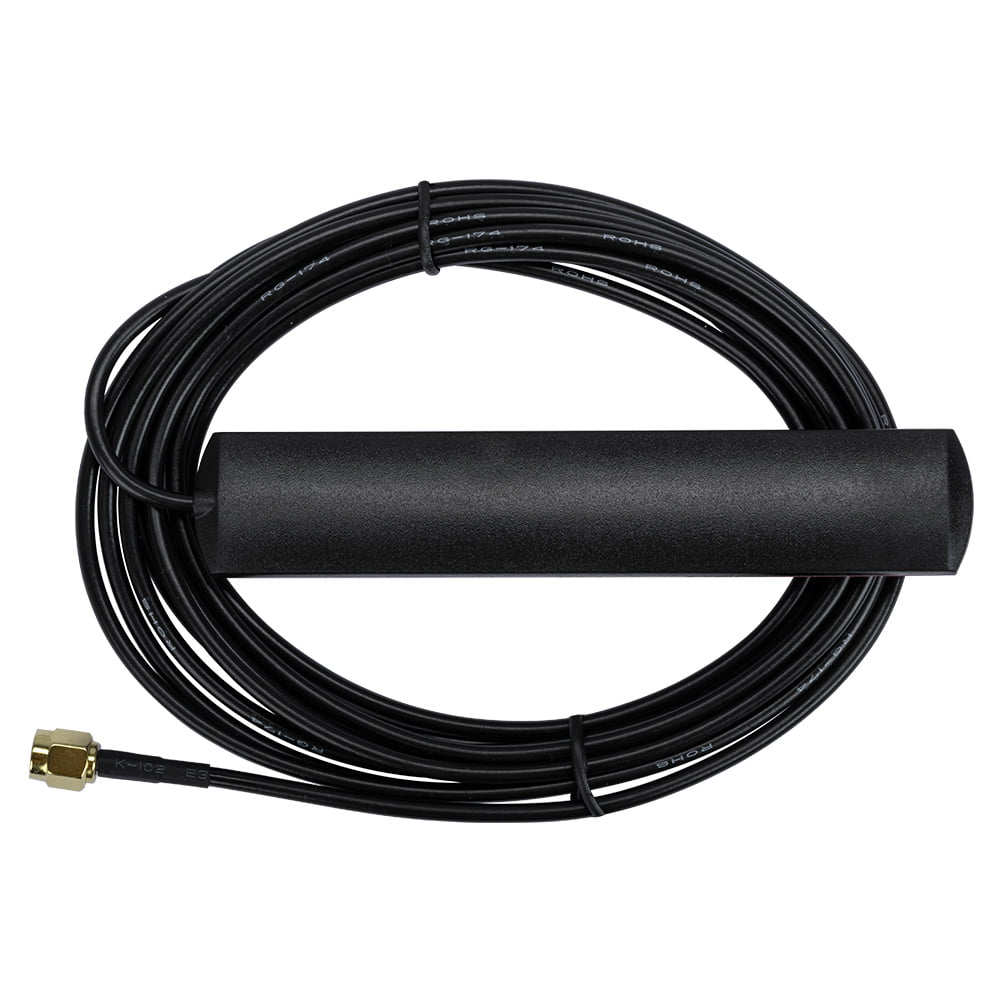 Adhesive Mount Antenna
698-2700MHz (3.5dBi)
This antenna is easily hidden measuring ~10cm long with an adhesive back. Used primarily for marine, caravan and car applications where other internal antennas are too strong to achieve the required isolation. If you do not have enough distance or a suitable barrier between the external and internal antennas, the system will not work.
External Antenna Options
Directional
These are high gain antennas which need to be aligned with the signal source. They are able to pull signal over large distances (60km+) where clear LoS (Line of Sight) is able to be obtained. Best used in remote locations or where signal source location is known.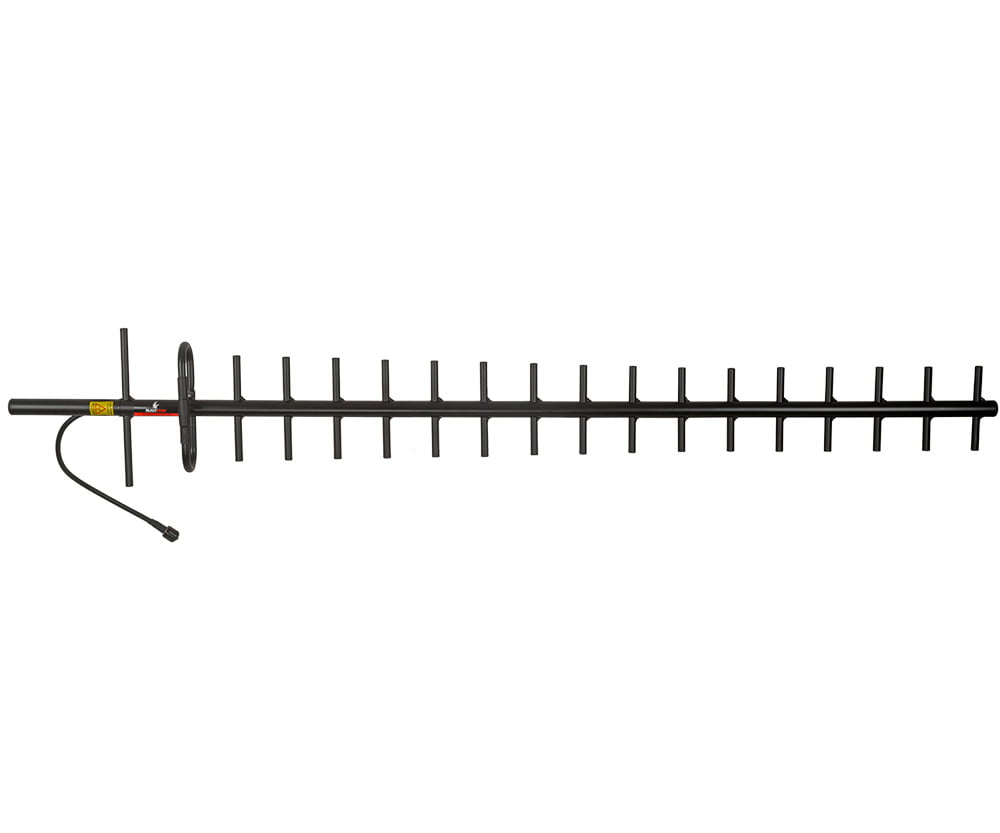 Yagi
698-890MHz (14dBi)
One of the highest gain antennas on the market. Able to 'grab' signal from long distances but also requires precision alignment due to its narrow beamwidth (5-10°). It should also be noted that this antenna is not wideband meaning that it is able to receive 3G & 4GX frequencies but not standard 4G frequencies (1800 – 2100MHz).
Read More »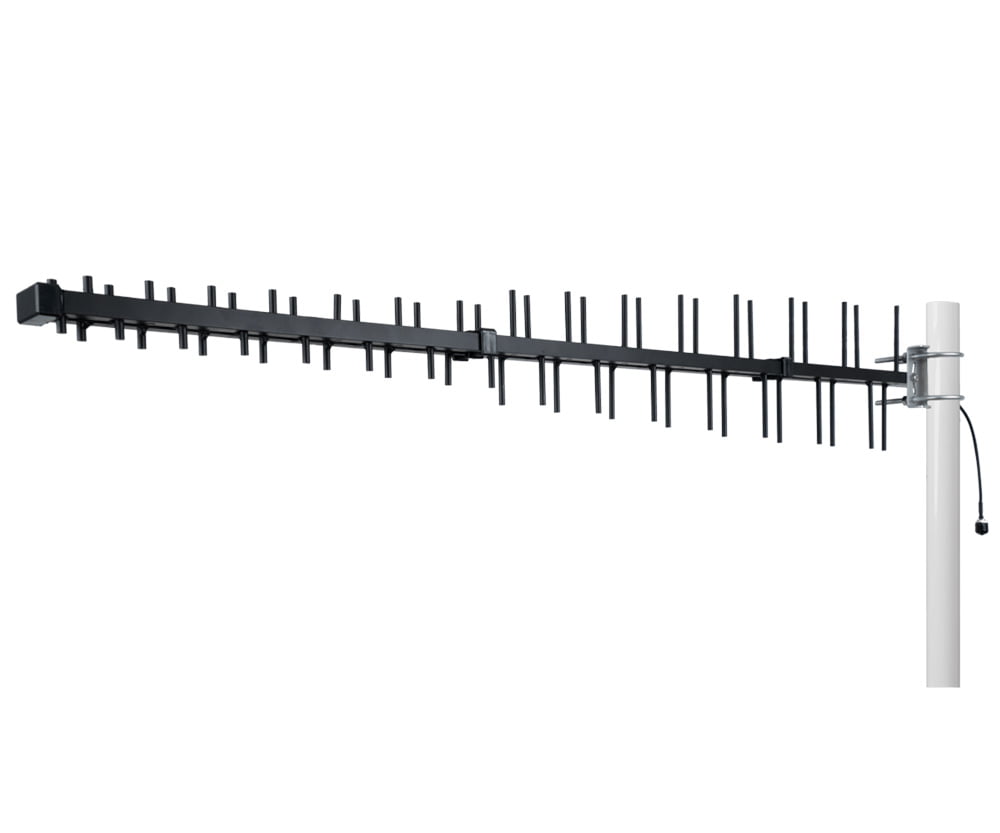 LPDA
698-4000MHz (12/ 14dBi)
This is the general 'go-to' antenna – wideband (covering 3G, 4G, 4GX & 5G), providing good gain with a forgiving beamwidth (32-55°) the Blackhawk LPDA suits most rural, regional and urban situations. It does need to be aligned with a source signal, however, does not require the same precision as the Yagi. Choose if you want powerful gain for any of the major networks in Australia.
Read More »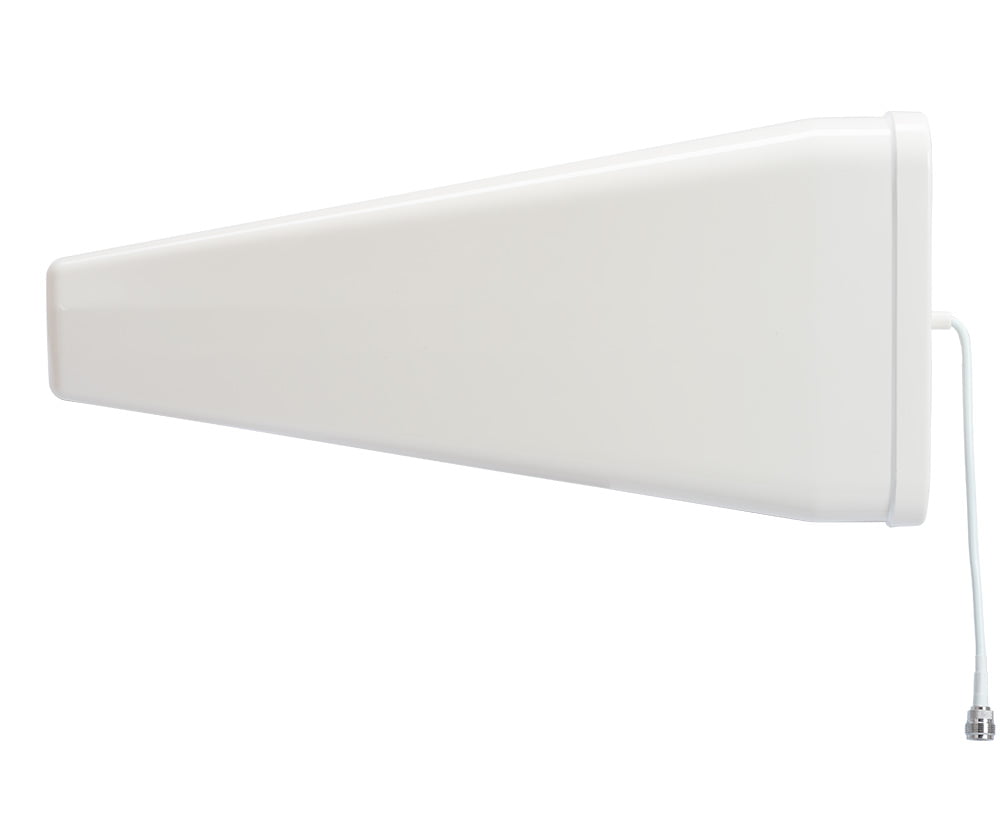 Wideband LPDA
698-2700MHz (8/ 9dBi)
This ultra-light LPDA antenna needs to be pointed towards the direction of where the signal is coming from and pole mounted. Similar to the previous LPDA model however with less gain (less range) and a more ascetic appearance. Perfect for urban or suburban environments.
OMNI Directional
For use when clear line of sight (LoS) cannot be established (yet signal exists) or for ease of installation in suburban/regional environments. Pulls signal from 360°.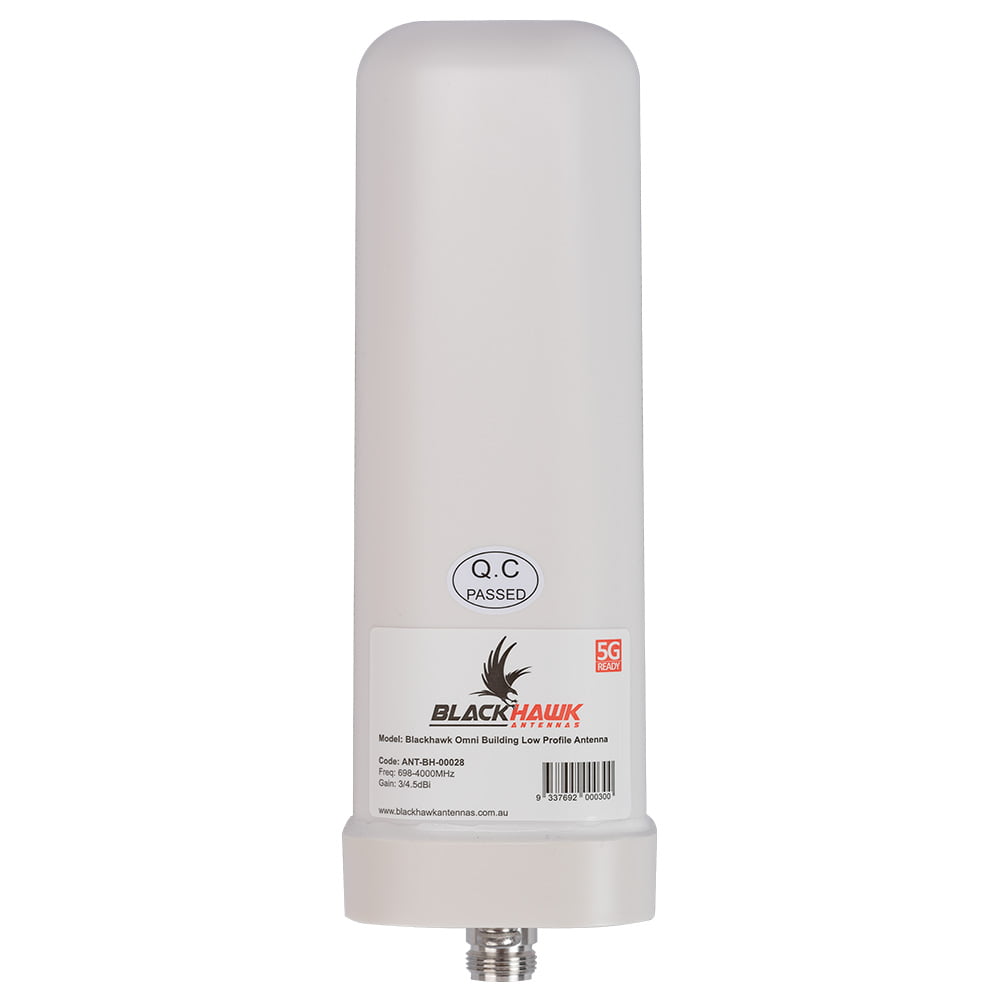 Mini OMNI
698-2700MHz (3/4.5dBi)
Measuring only 19cm in height, the key feature of this rooftop antenna is its compact design for those who want to minimise the visual impact on their building. Ideal for apartments and multi-level office buildings in built-up areas.
Read More »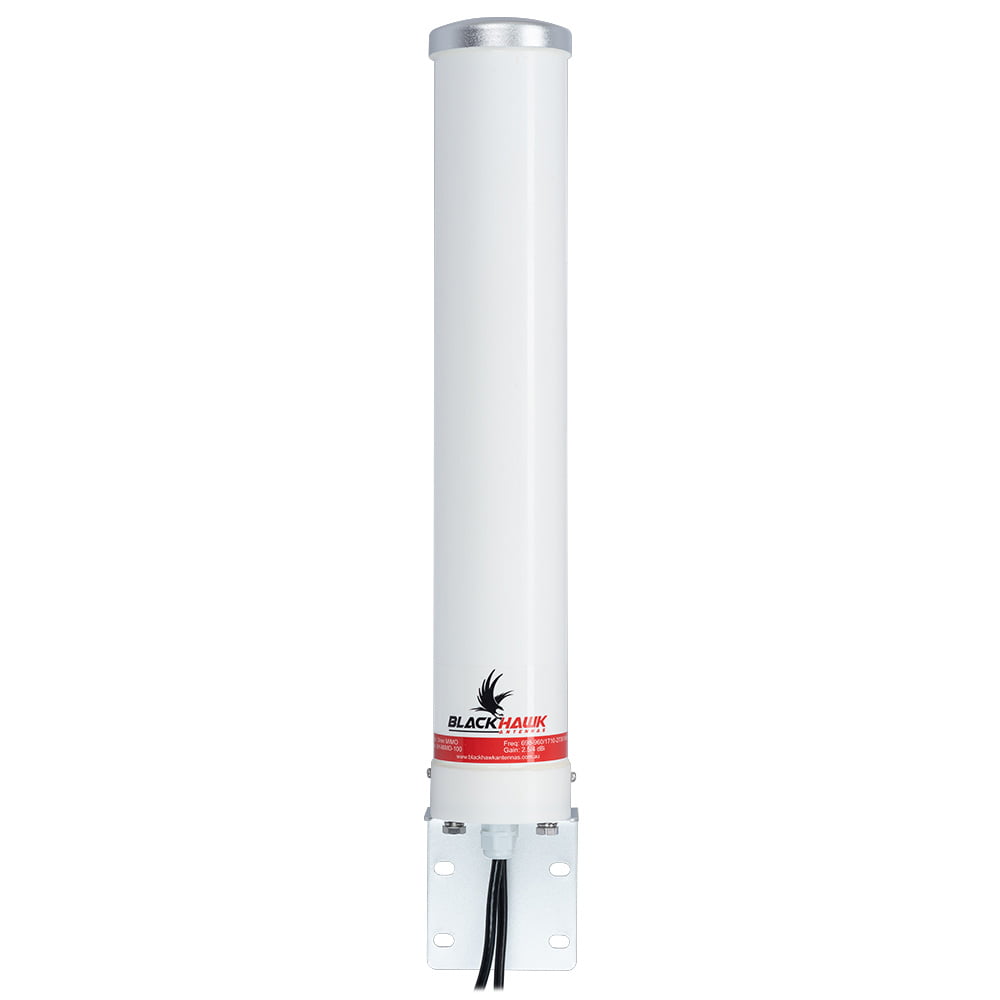 Compact OMNI
698-2700MHz (2.5/4dBi)
An Omni-directional antenna does not need to point towards the direction of where the signal is coming from and will receive a signal from 360 degrees. It can be roof, gutter or wall-mounted. Not recommended in low signal areas unless LoS cannot be determined.
Read More »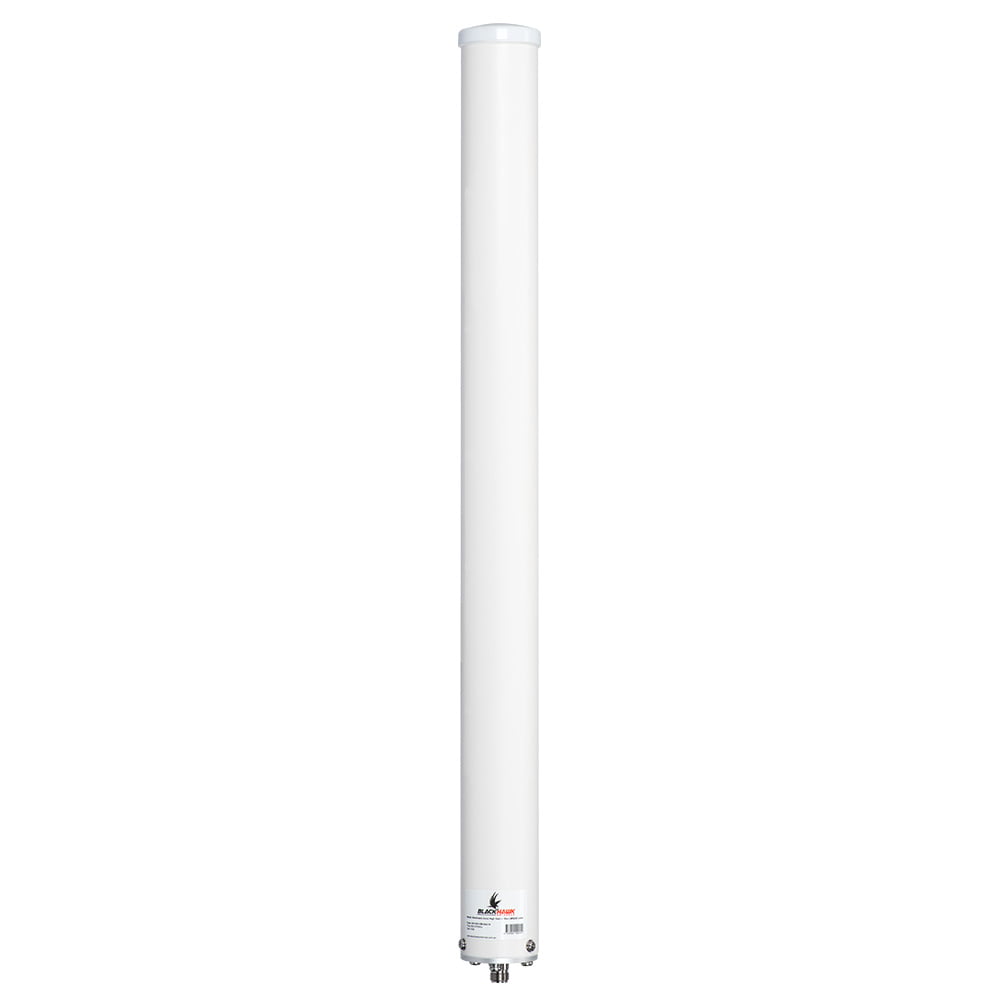 High Gain OMNI
698-2700MHz (6dBi)
Blackhawk's 4G omnidirectional antenna provides high gain across the full cellular band 700 to 2700 MHz regardless of mounting direction, allowing quick and easy installation with no technical know-how required. A popular choice for buildings requiring an Omni directional style antenna.
Vehicle/Marine Antennas
For use on Cars, 4WD, Trucks, Caravnas/RV, Motorhomes and Marine use. Blackhawks range of Omni Directional Vehcile and Marine Antennas suit a range of mobile applications.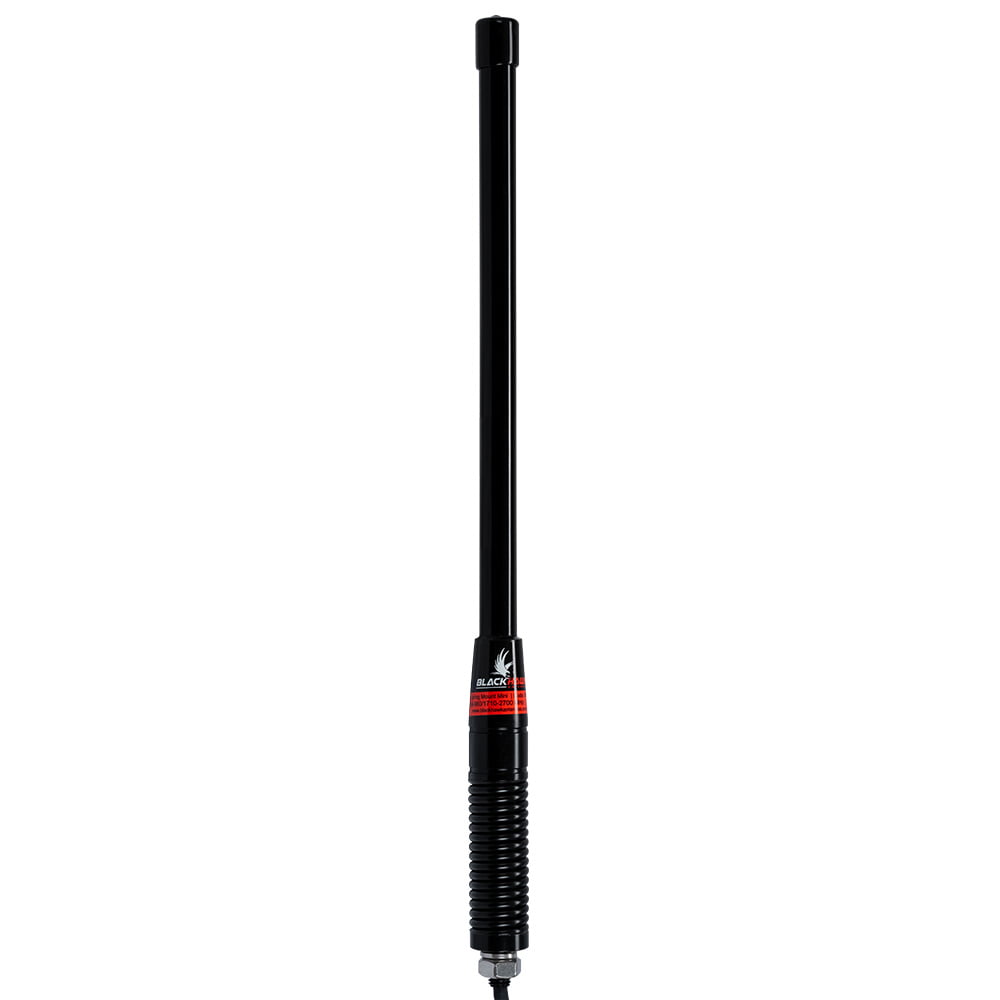 Mini Trucker
698-2700MHz (3/5dBi)
At 40cm length, this Trucker range antenna will sit below the roofline of most vehicles meaning no more worries about underground car parks or other low clearance areas.
Read More »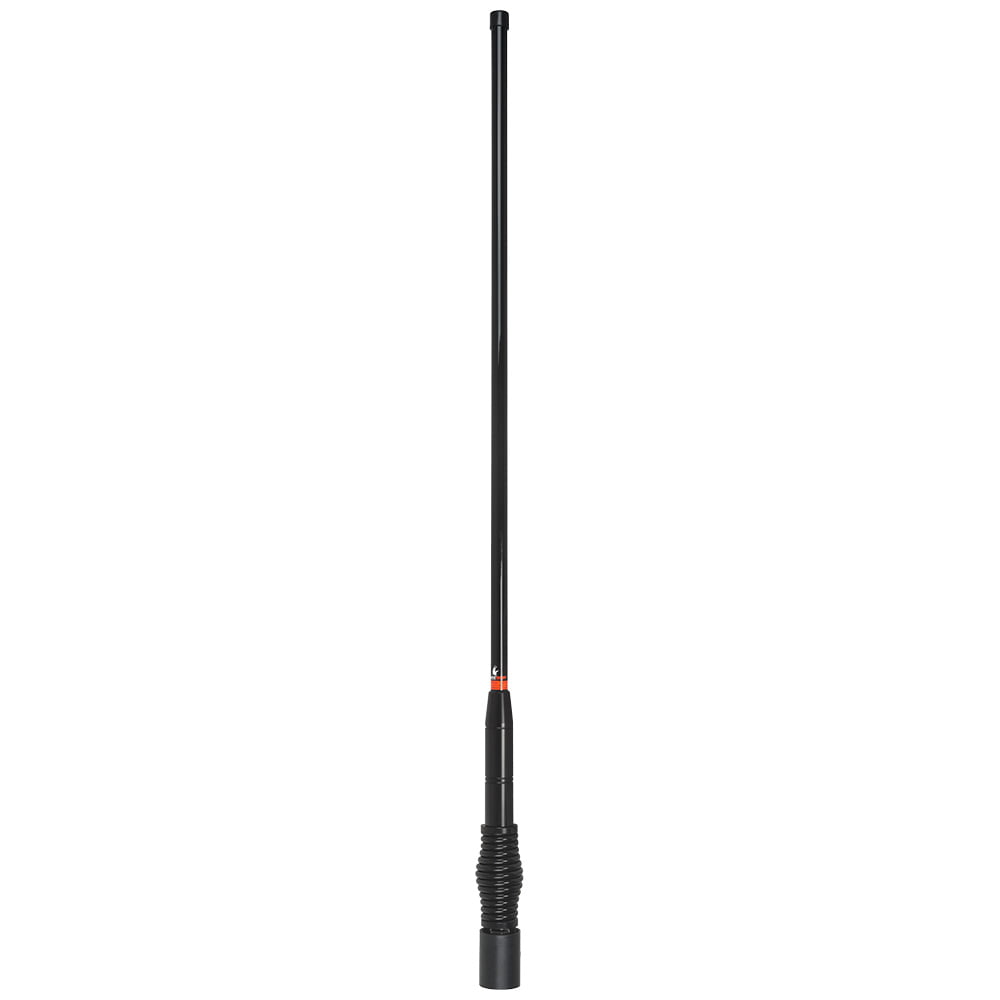 Trucker EDGE
698-2100MHz (6/8dBi)
The tallest antenna in the Blackhawk Trucker range. Ideal for bullbar or nudge bar mount. Good for flat terrain, very weak signal or remote areas.
Read More »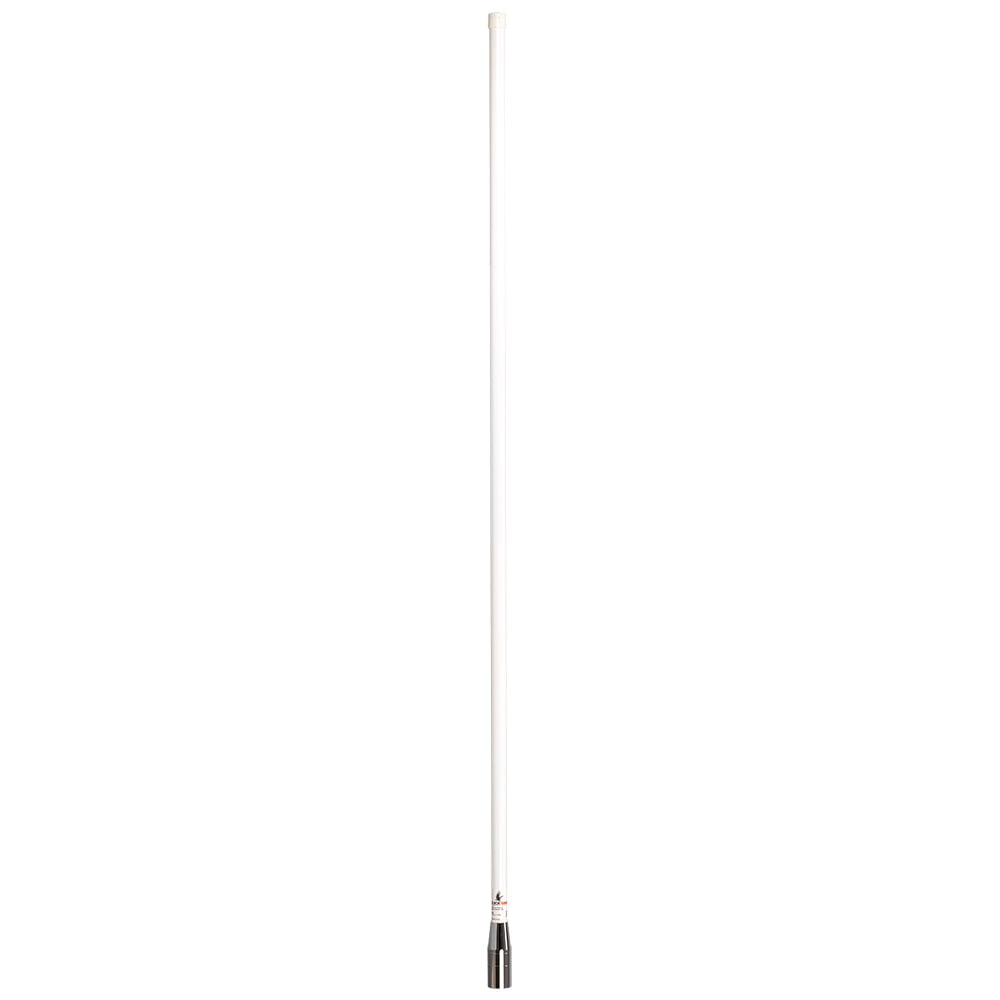 Marine – Caravan/RV
698-2700MHz (7dBi)
The Blackhawk Marine Antenna is also a popular choice for Caravan/RV situations with the fold down antenna mount. The antenna has an ideal 7 dBi gain that allows long range connectivity.